1 hr 47 min ago
More than 10 million people in the US have had their first Covid-19 shot
From CNN's Michael Nedelman and Maggie Fox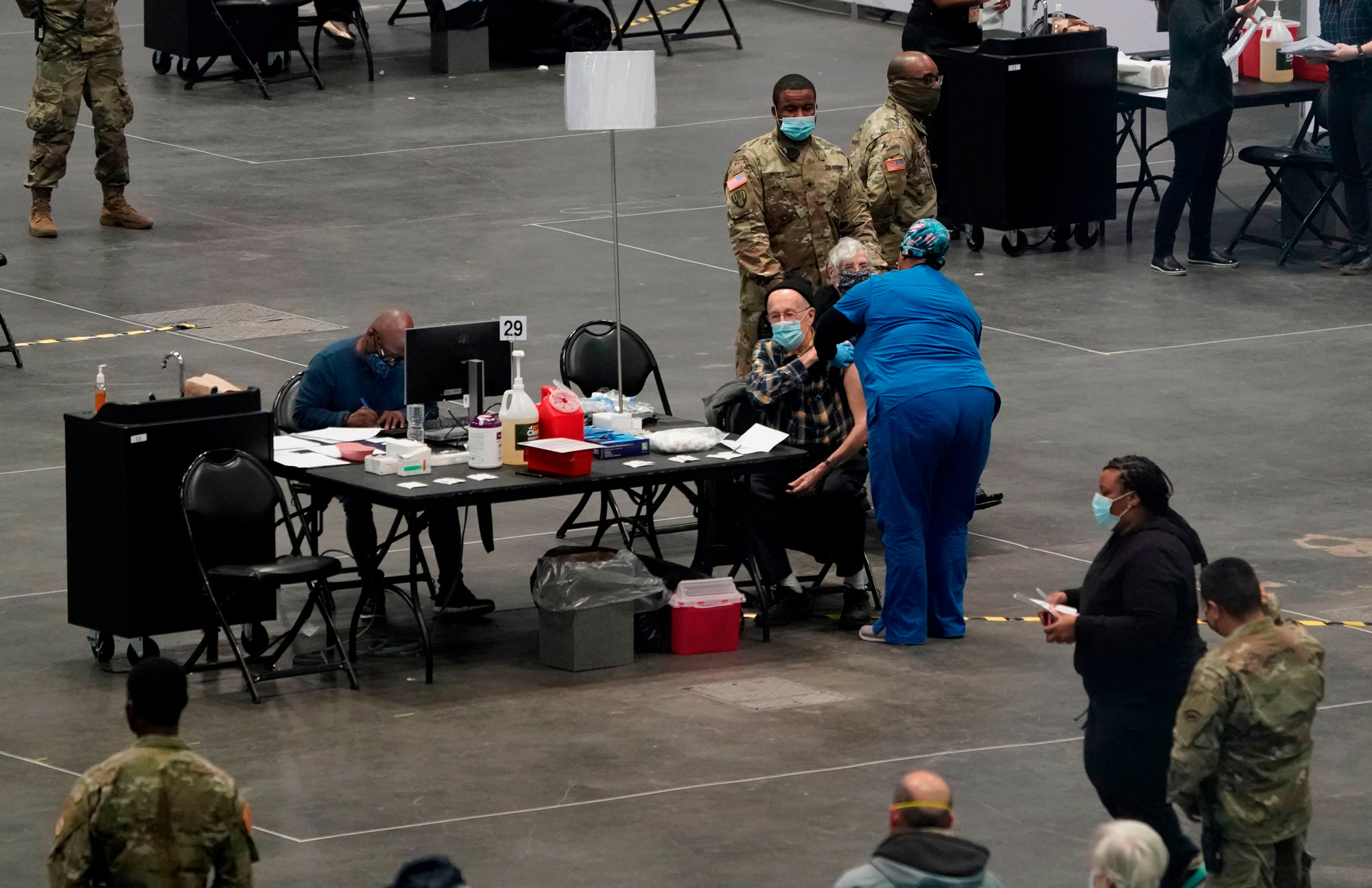 People are vaccinated at the Jacob K. Javits Convention Center on January 13 in New York City. Timothy A. Clary/AFP/Getty Images
Just over 10 million people have received their first coronavirus shots and 29.3 million doses of vaccine have been distributed, the US Centers for Disease Control and Prevention said Wednesday.
The US is still lagging far behind its target vaccination rate, but the new numbers indicate that close to a million people received vaccination shots in a day – although the CDC's numbers are not reported in real time and states complain that the data is lagging. The CDC reported Tuesday that more than 9 million people had been vaccinated as of 9 a.m. ET.
According to the CDC, as of 9 a.m. Wednesday, 29,380,125 doses had been distributed and 10,278,462 people had received first doses of vaccine.
The Trump Administration's Operation Warp Speed announced changes Tuesday aimed at speeding up the vaccine administration process, including releasing more doses of vaccine and urging states to vaccinate anyone 65 and older, and younger people with chronic conditions that might make them more vulnerable to severe disease.
2 hr 24 min ago
WHO director asks wealthy nations to share vaccine with low income nations
From CNN's Gregory Lemos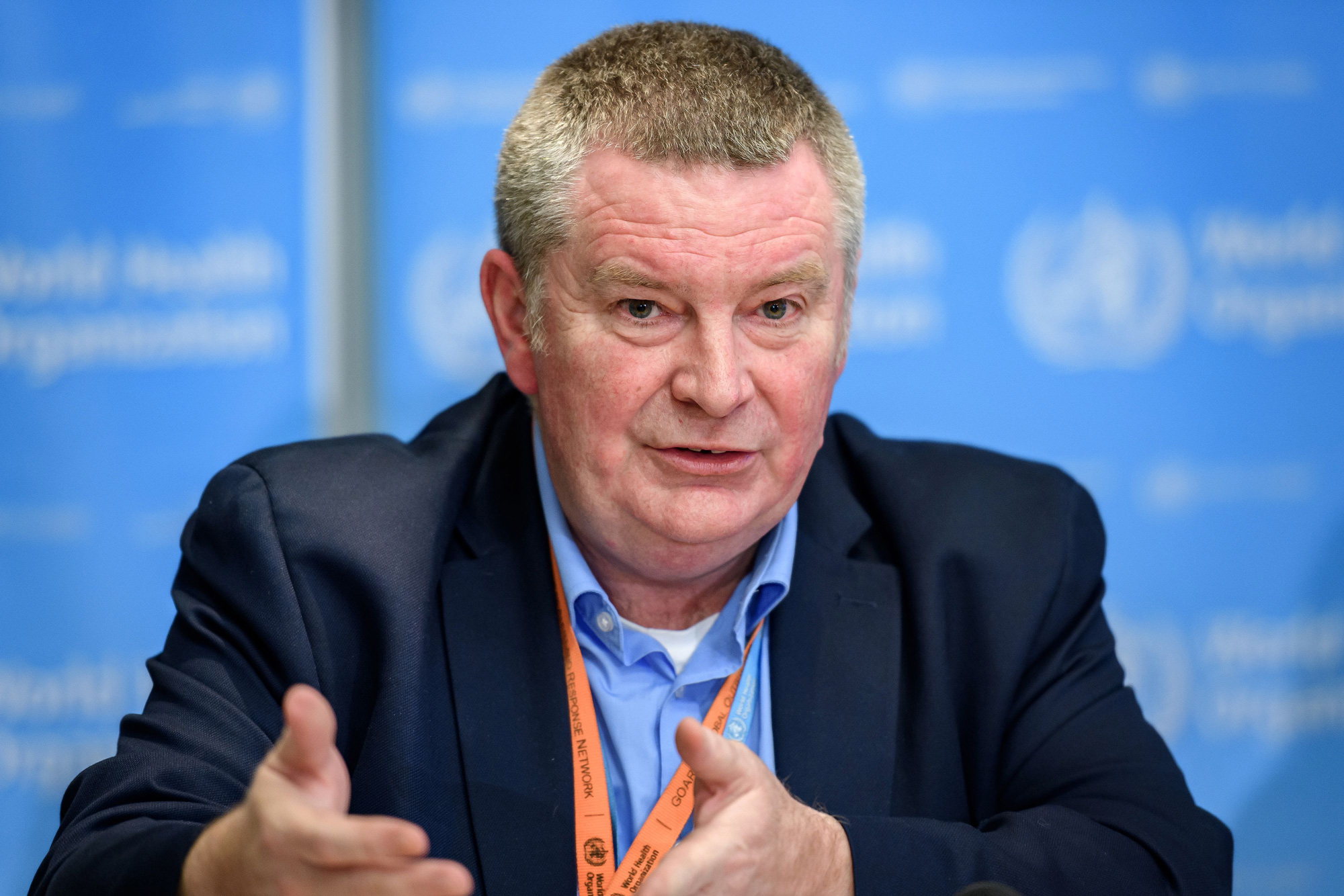 World Health Organization Health Emergencies Programme Director Dr. Michael Ryan speaks during a daily press briefing at the WHO headquarters in Geneva on March 9, 2020. Fabrice Coffrini/AFP/Getty Images
As Covid-19 case numbers continue rising globally, Dr. Mike Ryan, director of the World Health Organization's Health Emergencies Programme, on Wednesday called upon wealthy nations around the world to help bridge a global vaccine inequity gap.
"There are populations out there who want and who need vaccines who are not going to get them unless or until we begin to share better," Ryan said during a virtual Q&A Wednesday.
In the 36 days since countries started vaccinating, 28 million vaccine doses have been administered, he said. According to Ryan, of the 46 countries who are currently vaccinating, only one is a low income country.
"We really have to look at this in terms of equity," Ryan said.
Ryan added there have been 5 million new cases of Covid-19 and 85,000 deaths linked to the virus globally in the past week.
"Essentially all regions apart for Southeast Asia are showing increases," Ryan said, highlighting that the Americas still account for half of all new cases and 45% of deaths globally.
"We've seen that perfect storm of the season, the coldness, people going inside, increased social mixing, and a combination of factors that have driven increased transmission in many, many countries," Ryan said.
"It's interesting when we talk about tolerance, kindness and solidarity, that they are probably the most powerful countermeasures we have right now," he also said. "You have to have the attitude that this disease ends with me."
2 hr 38 min ago
Italy becomes sixth nation to surpass 80,000 deaths
From CNN's Nicola Ruotolo in Rome
Italy marked a grim milestone on Wednesday, as its total coronavirus death toll passed 80,000.
The country has registered 80,326 total deaths and currently has the sixth highest global death toll, according to data from Johns Hopkins University.
According to health ministry data, there were 15,774 new daily cases, bringing the total number of cases in Italy to 2,319,036.
A total 2,579 intensive care beds are occupied by Covid-19 patients, 59 less than Tuesday.
3 hr 20 min ago
Almost 39 million Covid-19 cases and 925,000 deaths in the Americas, health organization says
From CNN's Jaide Garcia
Medical staff monitor and treat sick patients infected with the Covid-19 virus at the UMASS Memorial DCU Center Field Hospital in Worcester, Massachusetts on January 13. Joseph Prezioso/AFP/Getty Images
The Americas have reported almost 39 million coronavirus cases and nearly 925,000 deaths since the start of the pandemic, Pan American Health Organization's (PAHO) director Carissa Etienne told journalists during a virtual press conference on Wednesday.
Last week 2.5 million people across the Americas were infected with Covid-19, which Etienne said was the highest weekly case count since the virus reached the region.
Local health systems in Canada and Mexico are struggling to keep up with demanding care, and early January data suggests "infections are on the rise in Costa Rica and Belize" Etienne added.
In South America, every country has reported a rise in cases over the last few weeks.
The PAHO director also said PAHO is working with every country in the region to help secure vaccines. Their effort includes but is not limited to providing support for vaccine demand planning, logistics, coaching management, surveillance, information system strengthening, as well as health worker training and vaccine communication planning.
3 hr 59 min ago
New York City working out plan to use Yankee stadium as a vaccination site
From CNN's Sheena Jones
Yankee Stadium is seen on March 28, 2019 in New York City. Sarah Stier/Getty Images
New York City Mayor Bill de Blasio is working on a plan to use Yankee Stadium as a vaccination site, he said Wednesday.
"That plan is in motion," de Blasio said, and the city will announce details when the plan has been worked through.
The move comes after the mayor announced the Gotham Health Clinic on Staten Island is opening today as a 24-hour mega vaccination site.
The New York City Health & Hospital Corona in Queens will follow it by opening on Saturday, and Citi Field in Queens Empire Outlets on Staten Island will open later this month.
As of Tuesday, New York City has administered 28,599 new Covid-19 vaccine doses, de Blasio said.
But he added that at least 12 new cases of the new variant of Covid-19, first identified in the UK, have been discovered in New York, with two of those cases being found in New York City residents.
4 hr 35 min ago
UK reports new record daily deaths from Covid-19
From CNN's Schams Elwazer in London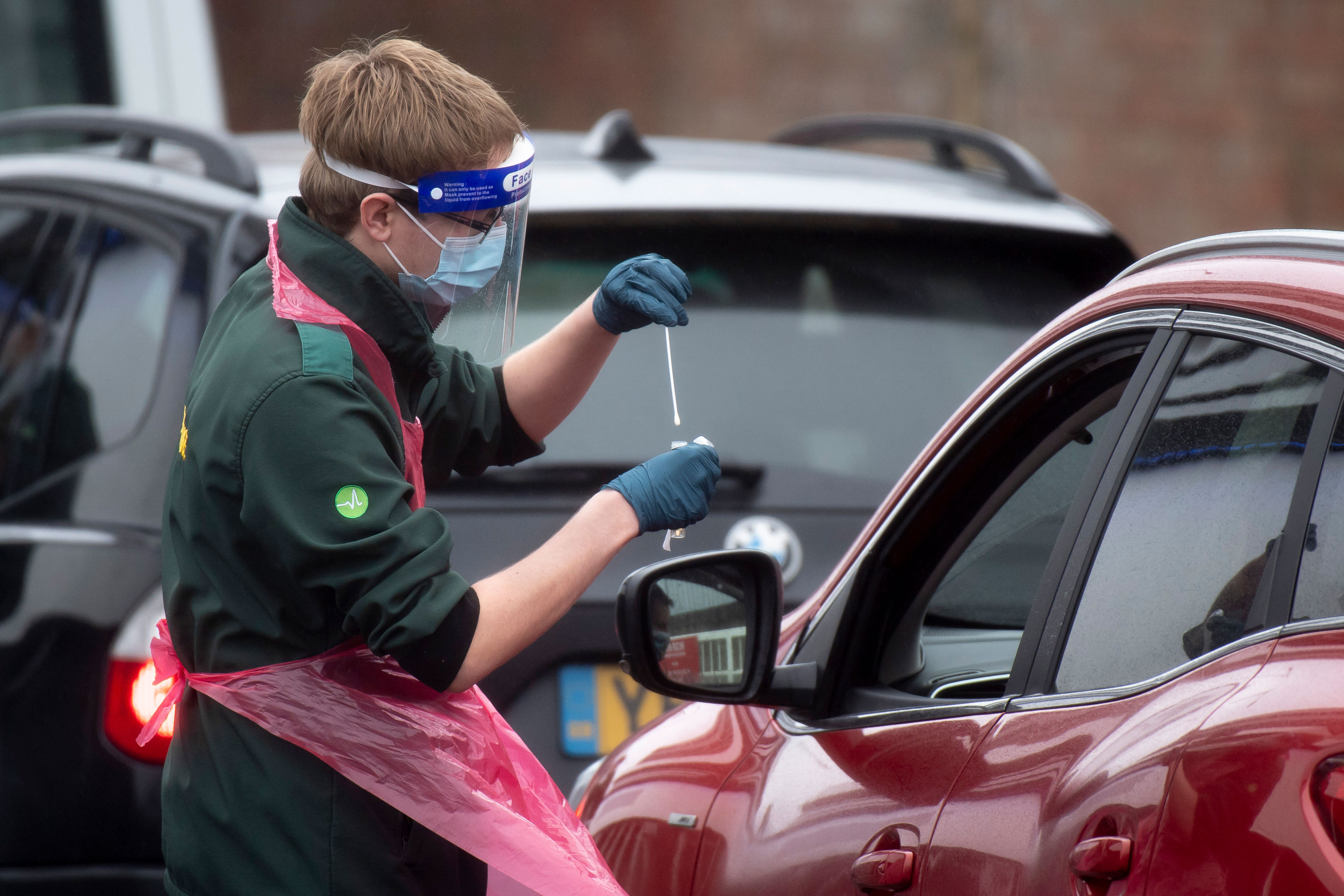 A health worker takes a swab from a person on January 11 in Bristol, England. Matthew Horwood/Getty Images
The UK reported a record 1,564 daily coronavirus deaths on Wednesday, according to government data.
That brings the total number of deaths within 28 days of a positive test to 84,767 while the total death with Covid-19 on the death certificate has reached 89,243.
The daily number of new cases Wednesday was 47,525, lower than previous days.
Several other countries including the United States and Portugal have also set grim new records for the number of daily recorded deaths in the past 24 hours, as cases spike around the world.
The total number of Covid-19 deaths globally is expected to hit 2 million later this week, according to Johns Hopkins University.
4 hr 18 min ago
Reasons to be cheerful: Vaccines expert explains why he thinks US can stop spread of virus by June
From CNN Health's Naomi Thomas
A health care worker administers a Pfizer/BioNTech Covid-19 vaccine in Pompano Beach, Florida, on January 6. Joe Raedle/Getty Images
Even as the United States broke a record for the number of Covid-19 deaths reported in a single day, Dr. Paul Offit told CNN's New Day there were several reasons to be hopeful that the coronavirus situation could get "dramatically better" soon.
Offit, director of the Vaccine Education Center at the Children's Hospital in Philadelphia and a member of the US Food and Drug Administration's Vaccines and Related Biological Products Advisory Committee, acknowledged the "awful" numbers are likely to continue for a few months, but said there are reasons for optimism:
Mass vaccinations
There are two "remarkably effective" vaccines and "we're finally starting to get how to mass administer," Offit said, citing examples such as the Pennsylvania Convention Center or the Dodger Stadium. Meanwhile two more vaccines – those from Johnson & Johnson and AstraZeneca -- "are right around the corner," he added.
Warmer weather
"The weather will get warmer, when the weather gets warmer, that makes it much more difficult for this virus," Offit said, explaining that when it is hot and humid, the virus, which is spread by small droplets, spreads less easily.
New political administration
Offit said the incoming Biden administration "isn't into this cult of denialism" that surrounded the Trump administration's coronavirus response, and it would "take this problem head on."
A population building immunity
The number of people who have been reported to have been infected with coronavirus -- 23 million -- is an underestimate, according to Offit. Many people have had an asymptomatic or mildly symptomatic infection and were never tested. The numbers who have been infected are probably closer to 65 or 70 million, he said.
"That's 20% of the population that when they're re-exposed to this virus are not going to become sick with it," he said, although it's not clear how long immunity after infection lasts.
If another 55 to 60% of the population can be vaccinated -- something which Offit said can be done at a million to a million and a half doses a day -- "then I really do think that by June we can stop the spread of this virus."
4 hr 58 min ago
Cuba reports record daily infections as it eyes fresh clampdown
From CNN's Patrick Oppmann in Havana
On Wednesday, Cuban health officials said the island had again broken the record for daily coronavirus cases, reporting 550 new infections in addition to three new deaths.
It was the first time since the pandemic began that Cuba had reported more than 500 new cases in a single day.
The communist-run island had managed the outbreak more effectively compared to much of the rest of the region by closing borders, requiring masks in public and isolating people who were infected.
But, after opening borders in late 2020, Cuba has seen a surge of new cases, Cuban health officials said.
The island has a total of 16,044 cases and 158 deaths, according to Health Ministry data.
Government officials said they are reducing flights to the island and from Thursday will close many schools in order to stem the spread of the virus.
5 hr 41 min ago
Portugal marks record Covid-19 related deaths and new cases
From Duarte Mendonca and CNN's Vasco Cotovio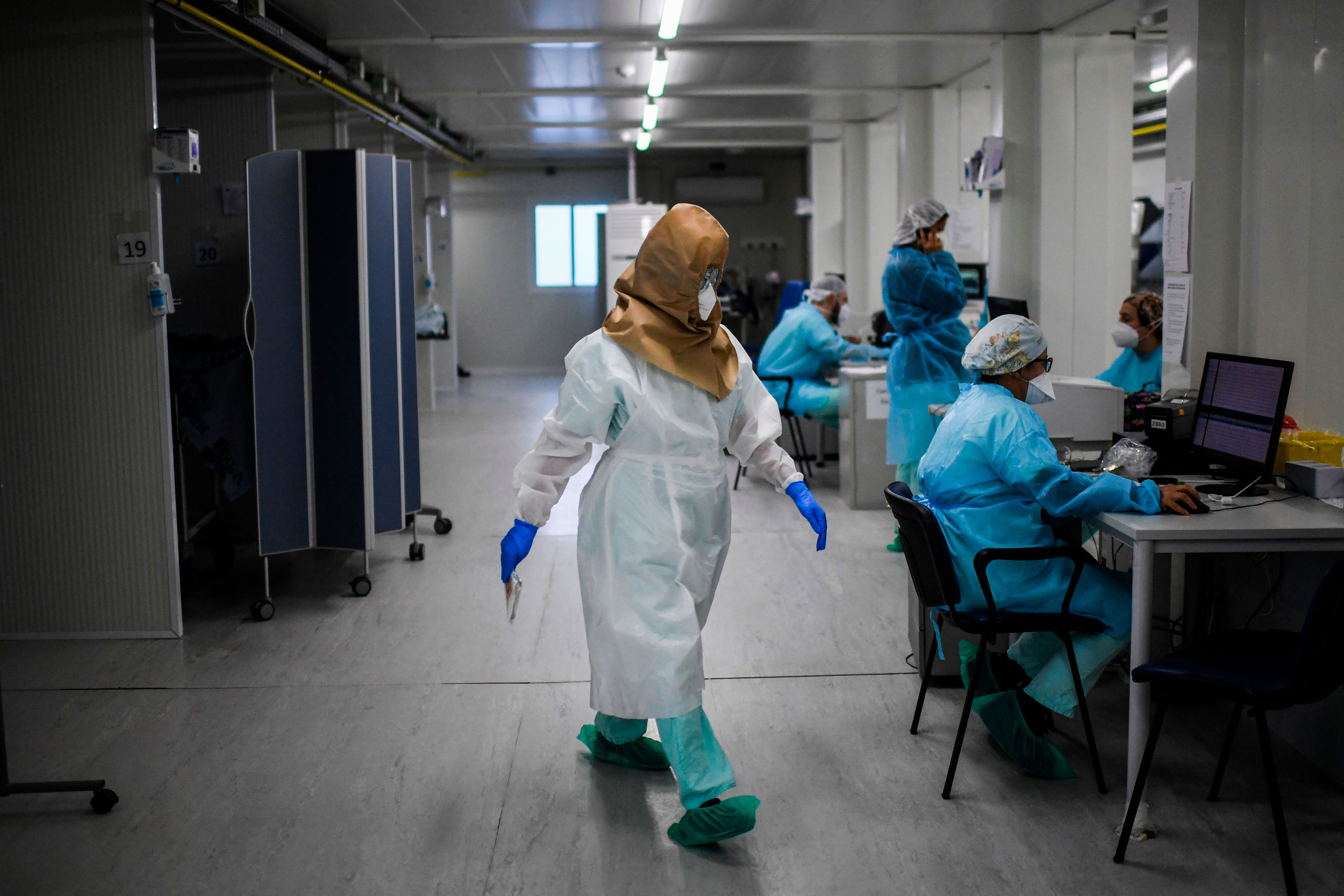 A health care worker walks in the Covid-19 emergency room at Santa Maria hospital in Lisbon, Portugal, on January 11. Patricia De Melo Moreira/AFP/Getty Images
Portugal on Wednesday set a new daily record for Covid-19 related deaths and a new record number of daily infections, according to the Health Ministry.
Ministry data shows that Portugal registered 156 coronavirus related fatalities -- making it the country's deadliest day since the start of the pandemic -- and bringing the total death toll to 8,326, according to the new data.
Portugal has also recorded its highest daily case count with 10,556 new cases, with the total reaching 507,108.
The grim numbers come as a new lockdown is expected to be announced for Portugal later on Wednesday.